By Sun's Dragon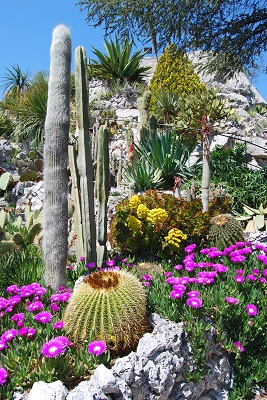 In the Algarve, summer is dry and hot; winter is wet (some of the time) and warm; it can be tricky if you've arrived from a cooler climate where the seasons are different to southern Portugal.
Be aware that a nice green lawn and pretty flower beds take a lot more maintenance here, and, with the scarcity and price of water, such a garden can be costly to keep.
Many avid gardeners have made the move to the Algarve and watched their new garden with interest for the first year. It's all very well being the owner of large and sprawling gardens but the upkeep can be crippling, both financially and physically.
Once they got a feel for the seasons, indigenous plants and the cost of water and maintenance, many newcomers do a complete rethink.
The results in many cases have been spectacular to say the least: lawns have been dug up, irrigation removed and rocks taken from one place to another. The end result is something along the lines of a Mediterranean garden. 
What is a Mediterranean Garden?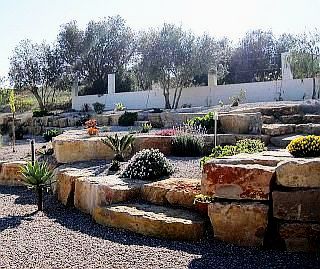 The idea behind a Mediterranean garden is to keep beauty and colour in your garden but with low maintenance and low water usage. The main characteristic of this style of garden is the focus on hardscaping:  patios, courtyards, gazebos, paths and areas covered with stones. The soft-scape comes from your choice of plants, shrubs and trees.
With some research, thought and ingenuity you can create a beautiful Mediterranean garden, using indigenous plants that are drought resistant. Fig, almond and olive trees need no watering and can be bountiful with their fruits. Citrus trees such as oranges, lemons, grapefruit and tangerines all thrive in the Algarve with minimal watering, producing the most delicious fruit, and never lose their colour.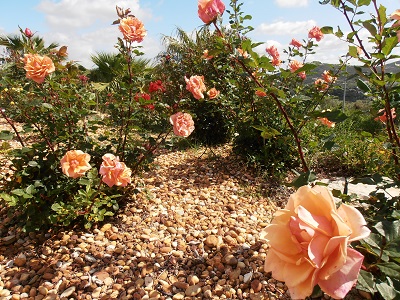 Ways and means
Oleanders are large, colourful and thrive in poor soil; passion flowers climb anything and produce the most spectacular displays as does the heavily scented jasmine (some varieties flower all year). Local grasses are hardy, drought resistant and stunning in the right setting.
Cacti too are hardy, need no watering and come in a huge variety of sizes and colours. Many people don't realise that many types of cacti feature stunning colours of blooms.Rosemary bushes and lantana flow effortlessly over rocks producing fabulous colour and scents.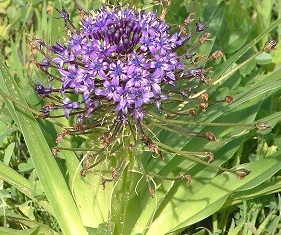 Rose bushes are prolific and need very little water although, depending on the variety, they do need a lot of work. Bougainvillea come in many colours and are stunningly beautiful – remarkably, these hardy plants also need little water.
Taking all these and many more into consideration, you can create a beautiful scene by making "pockets" in your garden. By using colourful stones and pebbles as well as rocks and trellis, fuse them with drought resistant plants and trees for all year round colour.
You can find out more information, and get lots of ideas, from the Algarve's Mediterranean Gardening Association. The MGA also offers guidance around Portugal's invasive (non-indigenous and damaging) plant species so you can avoid planting those in your new paradise.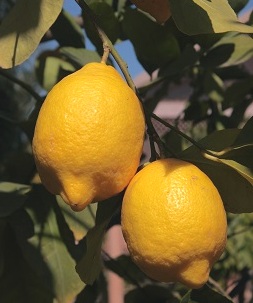 Food for thought
You can grow fantastic fruit and vegetables in this region. Bear in mind, vegetables need to be sown and planted at least two months earlier than in northern Europe.
Rhubarb, runner beans and French beans can be difficult to grow in the Algarve as they prefer a cooler climate. But you will be amazed at root vegetables, tomatoes, courgettes, varieties of cabbage, onions and many, many more that just seem to take off and last much longer than you would expect.
Herbs thrive too and there is nothing quite like picking fresh produce from the garden to make the most of your cooking.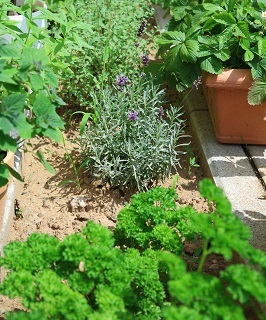 Failing that, you can go foraging in the fields and along the roadsides for herbs, mushrooms, spinach, asparagus and watercress to name but a few. 
Check out Meravista's interesting and funny take on local foraging!
Non-thirsty trees
If growing veggies doesn't float your boat, you can follow the simpler path and enjoy olive trees in your garden, and if you're feeling adventurous, pickle your own or make olive oil.
Carob trees grow easily and with little water. People will even come and offer to remove the carobs before they drop for you.
Alternatively Almond trees grow easily and have the most beautiful blossoms in late winter.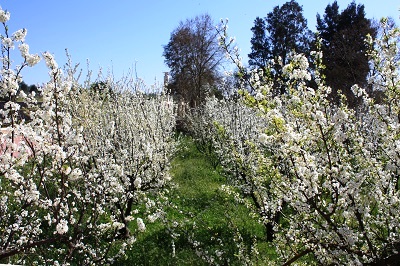 Read the lovely legend of the Algarve's almond trees.
Outdoor living
Living in the Algarve means living outside for a large part of the year, pots filled with pretty flowering plants or evergreen herbs can be watered by hand and dotted around the patio, giving colour and depth. 
It's always good to have an anti-mosquito plant or two, such as lavender, near the outdoor dining area, not only to keep the pests at bay but for the heavenly scents too.
Have fun creating your beautiful outdoor living and garden areas where you can enjoy the Algarve's fabulous climate all year round!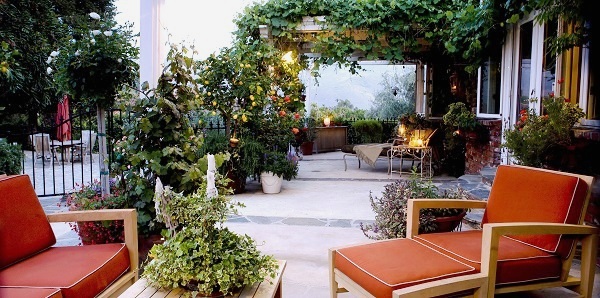 Article provided by Meravista.com
Meravista is the world's largest property portal devoted exclusively to the Algarve. It brings visitors the latest state-of-the art search technology, making it easy to find their perfect property in the Algarve.
View maps, listings and property details at the same time
Over 300 standardised property details
Compare properties side by side
Save your favourite properties and searches