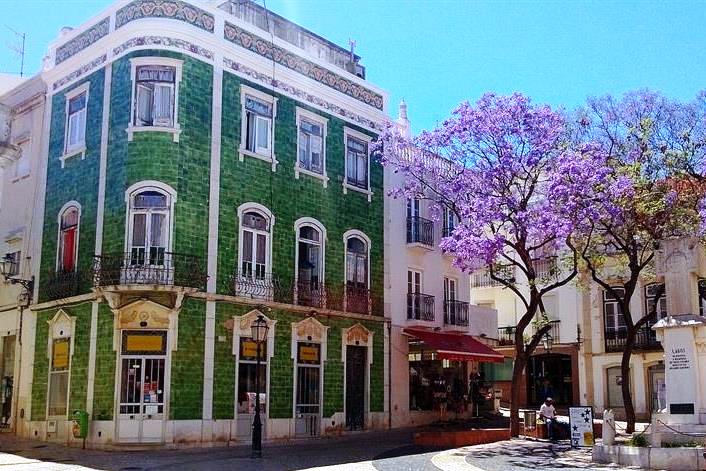 Did you know? Alvor is an important location in Portugal's history, as King João II died there in 1495. João II was dubbed The Perfect Prince; he was the king of Portugal and the Algarves from 1481 to 1495 and was regarded as one of the greatest Portuguese rulers. Known for re-establishing the power of the Portuguese throne and bolstering its economy, João II is also celebrated for being responsible for recommencing the exploration of Africa and the Orient.
About Alvor
Located in western Algarve on Portugal's southern coast, Alvor is a town in the Algarve county of Portimão. It covers an area of 15.25 km², and houses around 6,200 residents. This former fishing village is now a popular holiday destination but, despite the development of modern resort facilities, Alvor has retained its traditional character and village charm.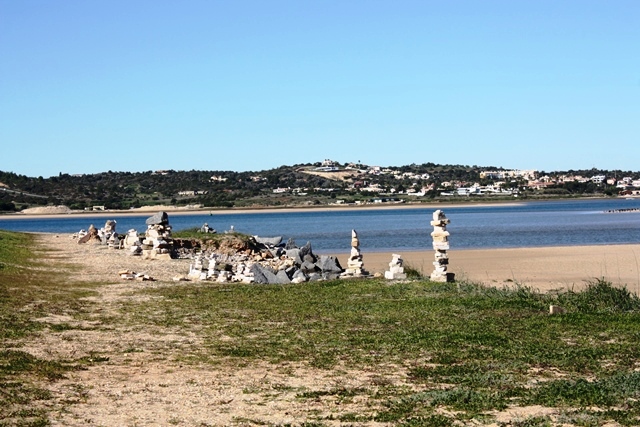 The main beach, Praia de Alvor, is situated to the west of Alvor, just beyond the picturesque harbour and the fisherman's huts. It's a stunningly large expanse of soft golden sand backed by dunes. The incoming tides generate enough waves to attract body borders and surfers, and it's where you'll find the start of Alvor's famous boardwalk. 
Alvor Nascente and Alvor Poente are both Blue Flag beaches offering high standards of cleanliness and safety.
On the boardwalk
The 3km wooden walkway is an enjoyable and safe way for everyone to experience the wonderful scenery along Alvor's coast. It takes you past shallow blue lagoons and through estuarine wetlands; the estuary is one of the most significant wildlife refuges in southern Portugal and is a hotspot for avid bird watchers. In late January many of the plants are in blossom and, in the spring, the array of wild flowers is an awesome sight.
At the end of the boardwalk, you can turn around or continue eastwards. If you choose to head east, there are plenty of restaurants and bars where you can stop off for refreshments and, around Praia de Três Irmãos (Beach of Three Brothers), there are some large rock formations which offer shelter from the sun.

The old town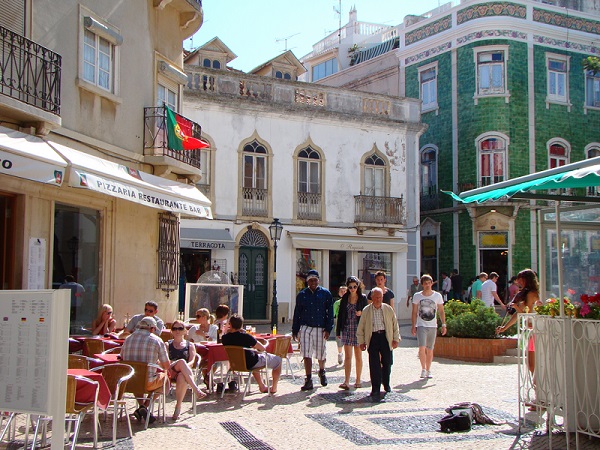 Despite the devastation caused by the Great Earthquake in 1755, if you walk through the old town's narrow cobbled streets, you'll see remains of Alvor's Moorish history. The 16th century church - Igreja Matriz - with its beautiful Manueline arches and pillars is a striking reminder of days gone by. Sadly little is left of the town's Medieval castle: only one of the turrets and two sections of wall are intact and houses have been built around it. However, for those interested in the history of the area, it's worth visiting the site.
Alvor's riverfront has been tastefully developed in recent times. Paved and lined with palm trees and bars, it's a great spot to relax with a cold beer and watch the fishermen at work.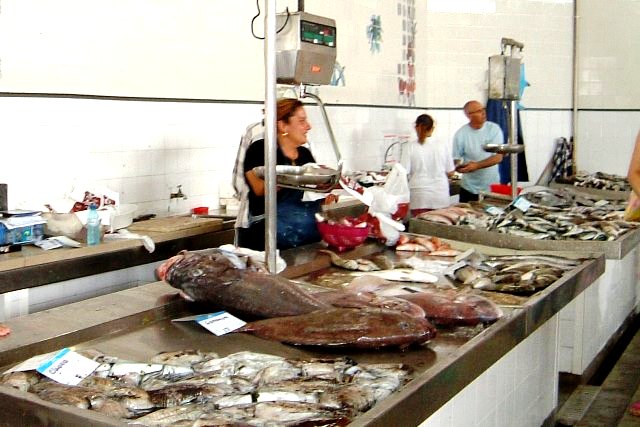 From here you can take a leisurely boat trip up the river to Silves or, if you're feeling a little more adventurous, a full days' excursion fishing or swimming. If you fancy sampling the catch of the day, wander towards the Lifeboat station – the aroma of fresh fish cooking on hot charcoal will guide you in the right direction.
There's a wealth of local amenities in Alvor itself, including local shops and markets, golf courses, a tennis club and a municipal swimming pool. Close by, in the town of Portimão, there are some of the Algarve's best shopping malls and sports and entertainment venues. The beautiful city of Lagos is just to the west of Alvor; the long sweeping beach of Meia Praia is on the other side of the river estuary from Alvor and runs all the way to Lagos harbour.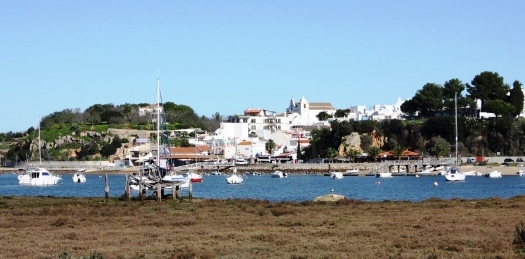 A great place to buy property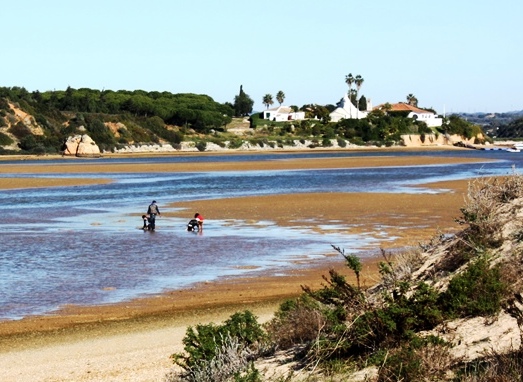 As Alvor continues to grow in popularity, it's a great place to buy property in order to enjoy the Algarve lifestyle and it's also a good area for investment.
Whether you're visiting on holiday or to check if Alvor is the right location for you to invest in, you'll find a good choice of quality accommodation, including smart hotels and self-catering apartments and villas. If you're planning on staying a while, check out the long term rentals on Meravista.com. If you fall in love with the place, as many do, there's an excellent range of property for sale in and around the town, from low-budget holiday apartments near the beach to grand and luxurious villas in the quieter areas bordering the town.
Some perks of owning property in Alvor:
Faro Airport is just 50 minutes' drive away and is served by several low-cost airlines

a central location with good access to all areas in the Algarve

an international range of restaurants, bars and entertainment

traditional markets,

supermarkets

, English-speaking banks, pharmacies, local health centre and other amenities

beautiful golf courses, municipal swimming pool and tennis club

spectacular beaches and one of the most significant wildlife refuges in southern Portugal
access to excellent entertainment and sports facilities, such as the

Autódromo Internacional do Algarve

in Portimão, which hosts a varied programme of spectator events
Aqua, state-of-the-art shopping complex in nearby Portimão

a short drive or bus ride from Lagos.
Start your Alvor property search here
Whether you're seeking a traditional home, a beach front apartment or a modern family villa with a pool, given the diverse array of properties for sale in and around Alvor, it is more than likely that you'll find a house that meets all your needs.
Let Meravista help find that ideal Alvor property.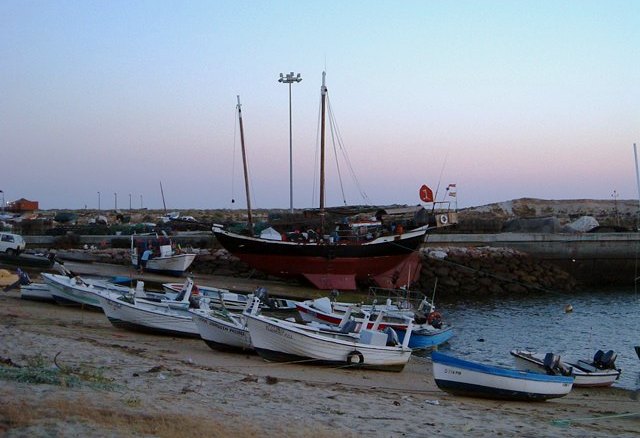 Article provided by Meravista.com
Meravista is the world's largest property portal devoted exclusively to the Algarve. It brings visitors the latest state-of-the art search technology, making it easy to find their perfect property in the Algarve.
View maps, listings and property details at the same time
Over 300 standardised property details
Compare properties side by side
Save your favourite properties and searches