by Sun's Dragon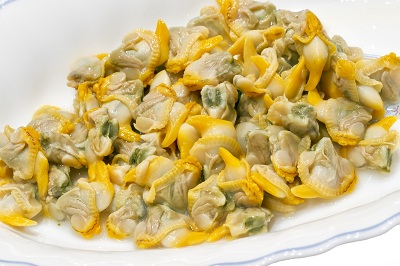 Alive, alive oh!  The words of the famous "Molly Malone" song instantly come to mind when thinking of this unique Cockle Festival.
The biggest cockle festival in the Algarve is held each year in the village of Figueira at the beginning of September. Figueira is situated between Lagos and Sagres on the west coast, boasting a delightful beach. It's the place to go if you are a lover of this delicious shellfish.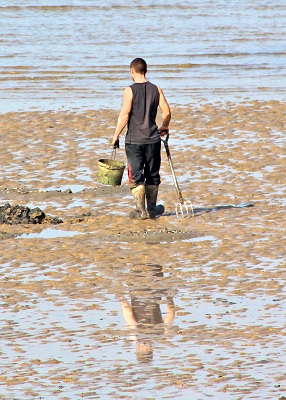 The small town holds the Festival do Berbigão (cockles) in honour of the special place they hold in their hearts for this delicate shellfish, due to their history of cockle harvesting in the Ria de Alvor (Alvor river). This enterprise sustained many of them in years gone by.
Cockle dishes are prepared and cooked in various ways including with rice, pasta, polenta, or made into rissoles. All this is done in the open air where you can see it all happening. Local sweets and pastries are also available along with refreshments. Prices are very reasonable.
Local musicians provide entertainment and music for dancing, starting from 7pm and continuing until the small hours. A small entry charge is made in exchange for a small dish of cockles. This two-day festival offers the perfect opportunity to see an authentic local celebration first hand whilst mixing with villagers and enjoying superb food.
Why not check property for sale in the Algarve and enjoy traditional festivals all year long?
Information provided by www.meravista.com: your best online resource for property for sale in the Algarve
Article provided by Meravista.com
Meravista is the world's largest property portal devoted exclusively to the Algarve. It brings visitors the latest state-of-the art search technology, making it easy to find their perfect property in the Algarve.
View maps, listings and property details at the same time
Over 300 standardised property details
Compare properties side by side
Save your favourite properties and searches